HOW TO TARGET GEN Z IRL AND ONLINE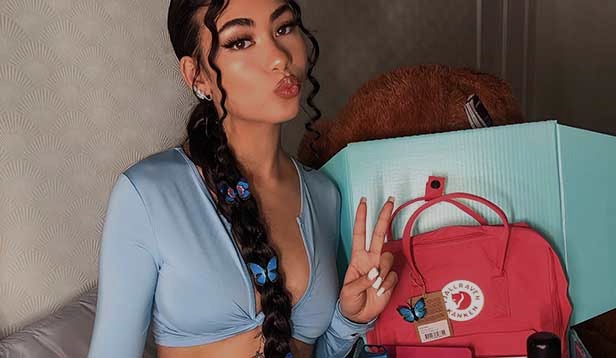 Author: Seed Team
HOW TO TARGET GEN Z IRL AND ONLINE - A GUIDE FOR BRANDS
OUR FIVE TOP TIPS
As the UK starts to open up from lockdown, we wanted to share our 5 top tips on how to approach your youth and student marketing in 2021.
In our most recent survey, (10th March) we learned that this demographic are desperate for peer to peer connection and shared common experiences.
"When restrictions start to lift all I want to do is say YES"
So we have compiled our top tips from IRL events to Micro-Influencers to really engage this demographic in 2021.
#1 GIVE THEM AN IRL EXPERIENCE
An obvious place to start! With c2.46 Million UK students keen to return to 'normal' life as soon as possible, students are desperate for real-life experiences, with 59% of students already planning activities for when restrictions start to lift. Top priorities include hanging out with friends (45%) going for a drink and food (29%) and going clubbing/festivals (26%).
With 2/3 of students set to head back to campus in term 3, you should consider clever ways to reach this audience, from unique bubble experiences, to a sold-out summer festival, or begin planning for a "Roaring 20's' Freshers 2021. 🤞
>> Just Eat - Student Care Packages
>> YouTube - Freshers - Taste of Premium
>> Tinder - Festivals
#2 THE POWER OF MICRO-INFLUENCERS
Although we have a road map to re-open, this audience will continue to spend a significant amount of their time online, averaging 3 hours per day on social, so it is crucial to keep online conversations going.
82% of brands stated that micro and nano influencers are responsible for driving their most successful social campaigns in 2020. With Seed achieving average engagement rates of 11% (against the industry average of 3.25%) and average click-through rates of 2% (industry average 1.05%), we have created a formula for mobilising brand fans and creating content that reaches, engages and influences the gen z audiences in a way that really works.
>> Amazon's Prime Video - The Wilds EU Launch
>> Seed's - Guide to Tik Tok
#3 BUILD AN EXTENSION OF YOUR TEAM - SBAS
Student brand Ambassadors (SBAs) are your savvy team of brand advocates, who are confident, entrepreneurial and well connected. Enlisting these students to be the face of your brand on campus can be transformative for your relationship with this audience, giving you unprecedented access to the everyday lives of students.
This enables you to continually connect with this formative gen Z audience in an authentic way, harnessing the power of peer to peer recommendations - one of the biggest influences of individual decision marketing with 72% of students agreeing peer to peer is the biggest influence to action.
>> Spotify - All Year Round
>> MLB - Grassroots Sports Programme
#4 ADAPT YOUR APPROACH FOR DIFFERENT COMMUNITIES
The USP for investing in student marketing is that the target audience largely co-exists in the same physical and digital spaces. However - within the student community, like any audience, there exists a host of micro-communities.
We help brands to identify the ever-growing number of micro-audiences within the student community that are relevant to their brand. We then use a combination of SBAs and student influencers associated with these micro-communities to tailor our campaigns in a way that is personal to each and every student - helping our brands to forge personal connections with their audiences.
>> Ted Baker - Love Has No Label Campaign
>> Shpock - #joyofselling
#5 AMPLIFY VIA PERFORMANCE LAYER
In addition to any IRL or online experience, adding paid social as an amplification tool will allow us to scale the impact and reach of our campaigns without adding significant additional investment. Combining experiences or content with a layer of paid social enables us to achieve both brand and performance objectives to deliver impactful results.
>> Cabinet Office - Keeping Youth Safe
>> Levis - Tailor Shop
Reach out to at hello@seedmarketingagency.com us to find out why student brand ambassadors might be the right choice for your next campaign.