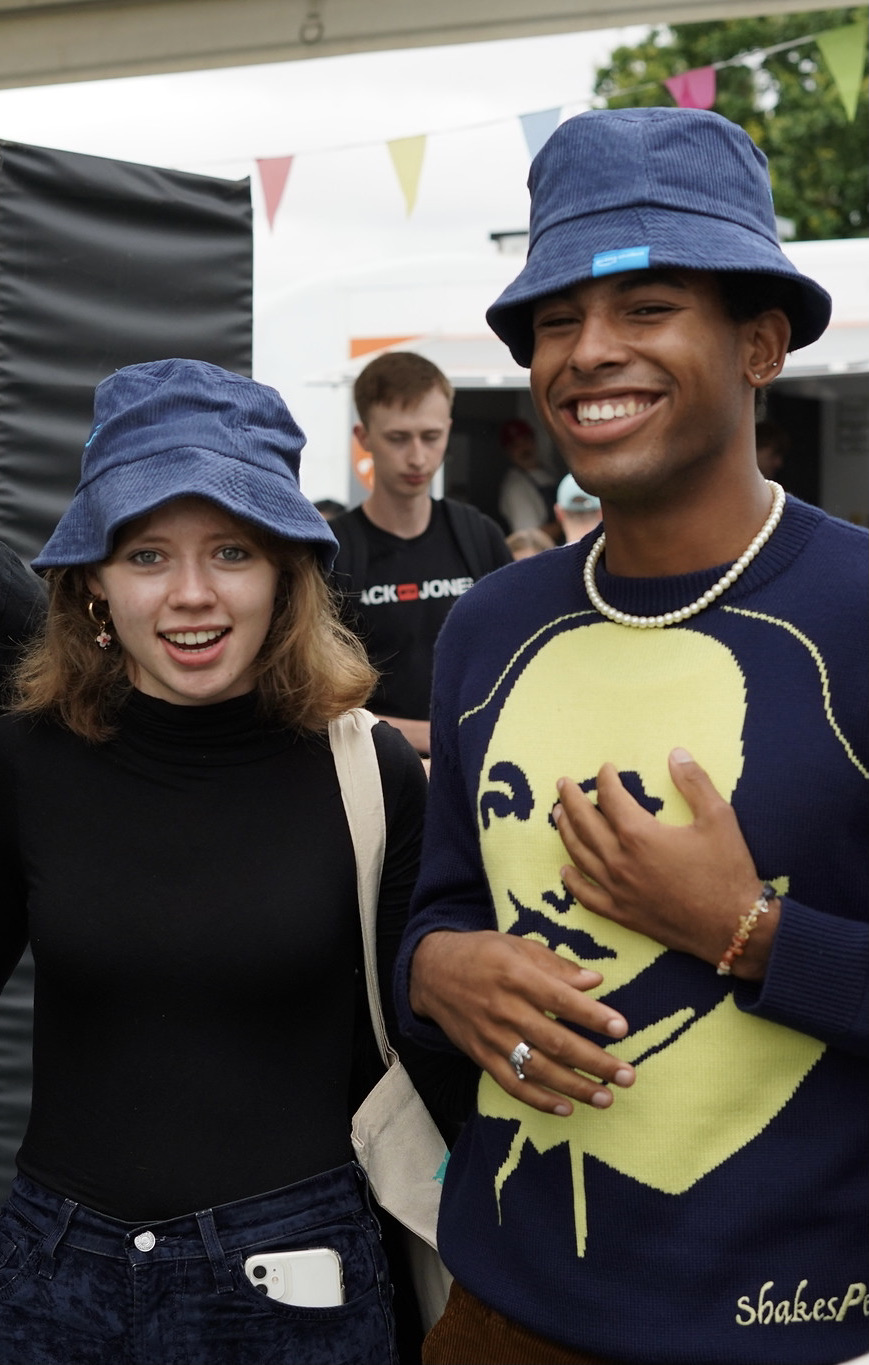 The online world offers infinite possibilities for Gen Z. Wonder what your mates have been up to this weekend? There you go. Interested in Lagos style, gorpcore or the coastal grandma aesthetic? Whatever the niche, there's a community at your fingertips.
Add to that the proliferation of dating apps and remote working software and Zoomers can connect to anyone, anywhere at any time.
But, according to a recent YouGov study, Gen Z is the loneliest generation ever. They are struggling with their relationships – a fact backed up by Seed's regular contact with our network of over 10,000 young people.
Here's what we found.
IRL ANXIETY
It can be easy to make friends online but remove the screen protection and go URL to IRL and it's not quite the same. 70% of women and 50% of men reported anxiety, awkwardness or self consciousness as the main barriers to making friends. With many of this generation coming of age or entering the workforce at a period of enforced shutdowns, it's no wonder they're struggling. Without meeting other students or colleagues face-to-face, it seems natural to retreat to online relationships. The question is, how can we make them feel good about engaging IRL again?
SOCIAL DISORDER
With this in mind, it's no wonder that almost half of our Zoomers sample group feel like they lack the social skills to approach and maintain relationships. This lack of confidence quickly feeds into other areas, with many reporting difficulty in breaking into friendship groups and generally just meeting people IRL. It isn't a problem unique to Gen Z, but whereas some millennials may feel this way, the sheer number of youth that have reported these feelings might be time for a reset.
THE DATING GAME
Naturally, this sense of social despondency has bled over into Gen Z's dating lives. Gen Z is the first generation not to know a world without dating apps. Which is mad. And perhaps it's impacted what they want. While they claim they don't want quick app hookups or one night stands they also say they're not looking for longer term commitments. But they're still getting laid so what does that mean? It's more like there's not a right or wrong answer and there's a ton of different ways to interpret relationships and the stages before BF or GF. They don't buy into the idea of seeking "the one" anymore... at least not right now. Good news for managing expectations. Bad news for rom-com directors.
ACADEMIC SPLIT
The largest anomaly in our research came between the attitudes of students and graduates and people who did not attend higher education. Students tended to value friendships over romantic partners, whereas non-students valued romantic relationships twice as much as students.
"People that haven't gone to university, it feels like they're a couple of chapters ahead," says Jasmine, 21. "I see people my age having babies or getting married but people at university prolong living out the young lifestyle which I think is where those more non-traditional ideas come from."
Another way to look at it is that people who don't attend higher education might not leave home, and may fall into patterns of settling down, getting married and having children sooner than those who go off and experience a wider range of options.
SELF IMPROVEMENT
Gen Z is routinely told that independence and feeling empowered is key. Perhaps because of this – and a growing awareness of mental health – many Zoomers want to shape themselves before committing to someone else.
This self-improvement includes reflecting on their own behaviours, establishing their own growth and fully understanding what they require from a possible partner.
They're also more likely to want to establish financial autonomy before introducing another person into their lives, or relying on someone else. While they may be lonely, they're arguably the most switched-on generation by far.
WHAT THIS MEANS FOR BRANDS:
BACK TO BASICS:
Put simply, make it easy to mingle and design opportunities to encourage interaction without pressure. Consider activations that require a problem solved by coming together.
SOCIALISING IN EVERYTHING:
Don't underestimate the power of turning typically solo activities into a group opportunity. Even something as simple as watching TV can be flipped into a BIG brand moment - ask about our Amazon Prime Watch Party case study.
STUDENT VS NON STUDENT:
While dating apps thrive with IRL singles events, students see them as cringe and desperate. So if romance is your brand, don't approach them with a "one size fits all" solution
HOW DO WE SEE THIS PLAYING OUT IRL?
COMMON GROUND
When approaching friendships, Gen Z tends to default to an interest-led approach. As with most of us, having things in common helps build a bond. Like Fifa? Get over to Twitch and find a Fifa group. Like skating? Roll over to Discord. Want a threesome? Find your flavour on Feeld.
It's easy to find these groups online but now we're seeing an explosion of real-life versions, with the emphasis switching from digital platforms to physical meet-ups. Since the younger members of this generation have gone from exam-sitting teens to young adults without the ability to socialise IRL, it's a handy way in without too much pressure.
Rise Fierce is a cold water swimming initiative encouraging women to wild swim and practise yoga. Flat 70 is a community arts project that arranges group exhibition trips. Babes on Waves is a networking platform for "black, brown and under-represented babes making waves that arranges co-working time and networking ops." There's a whole range of similar groups varying from niche to broad – including the honestly- named The London Lonely Girls Club.
You can acess the full What Matters To Us 3 report here.