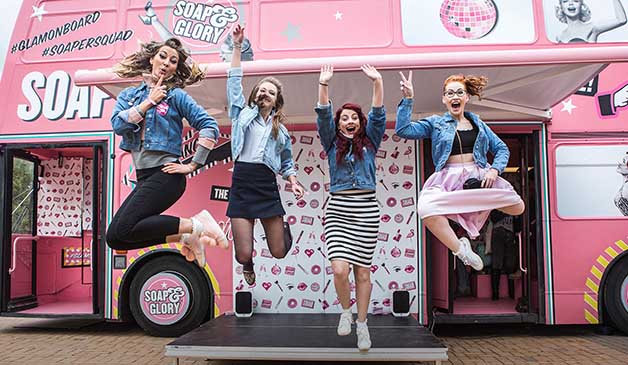 Students are smart, savvy, socially responsible, hyper-connected and are leading the charge when it comes ethical practices.
Students of today won't accept brands that put business over the health of the planet, and are passionate advocates of social causes, set to be the most 'activist' generation so far. They are questioning the way businesses operate, and will turn away in an instant if they are found to be lacking. In this era of instant sharing of opinions and digital connectivity, it is imperative for brands to be completely transparent and authentic and socially responsible from the inside out. They feel brands can and should do more to help the environment as governments are not doing enough to rectify the current state of the earth.
They are going out and drinking less than previous generations and feel under more pressure than ever to perform. The high costs of university fees and increased concern for their futures have a lot to with these higher levels of responsibility and unwillingness to risk downtime and loss of productivity. The explosion in home-based leisure activities also has its part to play in the 'staying in' culture. There has been a shift in the way young people access music, with streaming over downloading becoming the norm.
Students are concerned about their appetite for social media, are aware of the dangers, and are looking to live in a more 'unfiltered' world. And although not quite ready to do it for themselves, the sea change of 'imperfectic' is starting to embed/come through. They want more 'real world' experiences from brands and are looking to them to lead the way.
Their idea of success has changed, they don't see ownership the same way and fully embrace the sharing society. Gen Zedders don't see having a high flying career or amassing assets as the key to their happiness, they would rather do something they enjoy and live a balanced lifestyle, in keeping with their personal interests and ethics. They are passionate about travel and absorbing other cultures, and see the social reporting of their journey as part of the adventure. As a brand, how will you grab this opportunity to be a pioneer, how will you push ethics and global responsibility over profits? How will you listen to and engage your student audience in a real and authentic way, and create a genuine connection?
Reach out to at hello@seedmarketingagency.com us to find out more about our student marketing capabilities.