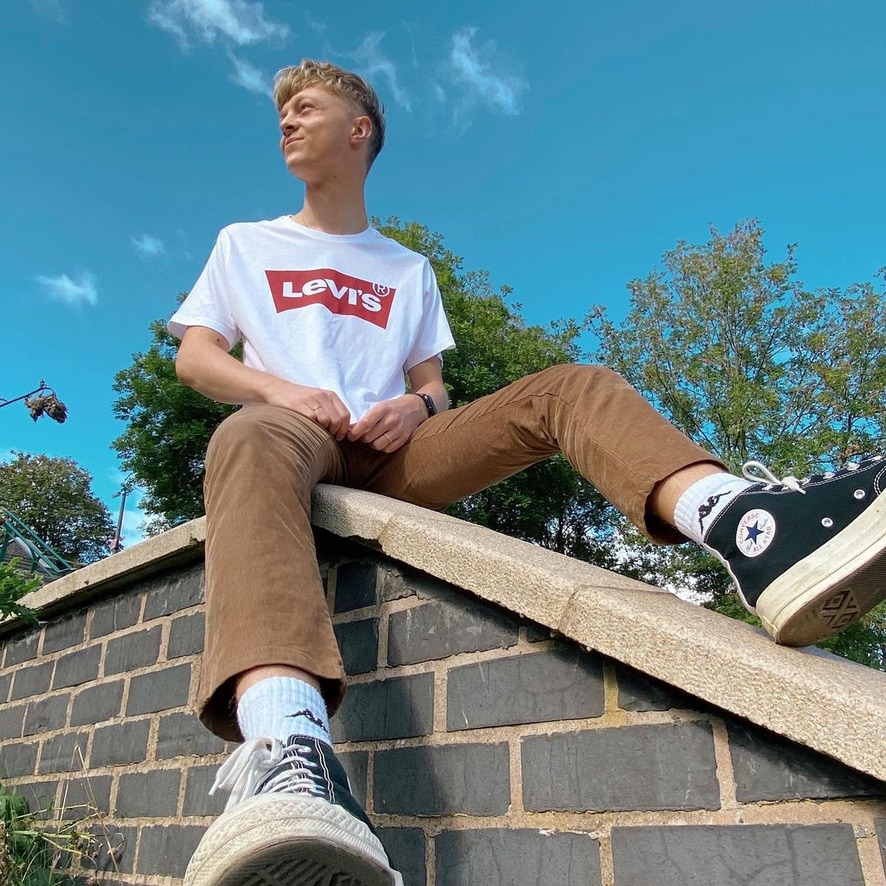 Zoomers know exactly what they want from their brands. But, it isn't all TikTok and aspirational fashion, from Waterstones to Tesco, there are some surprises here too.
We don't need to be part of Gen Z to remember what it was like to be young. Mostly, it's that feeling of 'I can't be categorised' and 'no one can define me'. Well, Gen Z has doubled down on this ethos with hybrid and contradictory interests. But, in many ways, this refusal to be defined has become Gen Z's defining aspect – especially when it comes to how they're spending and connecting with brands.
For the eclectic Gen Z, our survey saw them name a whopping 1,300 brands. So how do we make sense of that?
Looking at why Gen Zers love a certain brand offers some clues. A massive 62% of them said product alone drives their brand loyalty. After that, it's all about social conscience: 50% of respondents opt for brands that actively do good, while 49% believe in brands that are honest and open, and 38% give their loyalty to brands who support social, environmental and political issues.
In short, it's cool to be considerate. Otherwise, despite the huge number of brand mentions, there were some overarching themes.
BIG HITTERS
The past few years have seen a lot of uncertainty, with big brands closing down and a plethora of start-ups rushing to take their place. Despite this, in 2022, giants of the brand world are still going strong. In our survey, Nike was far and away the most popular brand choice with over 20% of respondents naming it as their go-to. Adidas and Apple followed closely behind. These results might not be too surprising as all three of these companies are masters of cultural marketing to a youth demographic. As the saying goes, if it ain't broke...
OUTERWEAR
Talking of masters of youth culture, streetwear brands are at the cutting edge of both creating and tapping into existing movements. Not only do they stand for something that is relevant to their fanbase, they back it up with action.The North Face and Patagonia ranking highly due to their sustainability credentials – as does Converse. Vans is of course known for supporting skating, but also promotes musical talent, as does Doc Martens. Meanwhile, socially-conscious Jordans (as opposed to Nike as a whole) is also popular.
GREEN INITIATIVE
The environment is becoming an increasingly hot topic (thanks, global warming). Luckily, Gen Z demands their brands do something about it. As such, sustainable fashion brands such as Lucy and Yak that embody these values were frequently mentioned. Likewise, brands that promote ethical beauty alongside environmental messages like Lush and The Body Shop were also frequently name-checked. Secondhand shopping (anything involving the words 'preloved' and 'up-cycle') also scored well, especially on platforms like Depop, as well as IRL venues such as charity shops. And, as a trip to your local supermarket will demonstrate, vegan food brands are also on the up. In short, Gen Z is increasingly climate conscious and demands behavioural changes from their brands to reflect that.
INTERCONNECTED HEALTH
Gen Z is increasingly protective of their health and wellbeing – especially so following the pandemic. Fitness wear brands like Gymshark and Tala were each mentioned as well as multiple protein and exercise brands. With Gen Z understanding how physical health ties into good mental health, this sector is only due to grow. Fingers crossed, then, for a happier and healthier future (plus, the wellness aesthetic tracks well on Instagram and TikTok, too).
DOWN TIME
When they aren't studying young people spend all their time wearing baggy jeans, whizzing about on e-scooters looking right? Well, actually, when it comes to entertainment, book retailer Waterstones was the second highest performer, outdone only by Spotify. Not too surprising considering the #BookTok reading resurgence. Of course, video games also scored highly (shout out PlayStation, Nintendo and Xbox) as well as streaming channels like Disney+, Netflix and YouTube. Because you can't read 24/7, can you?
THREAD COUNT
Is there anything Harry Styles can't do? Don't answer that, it's rhetorical. He's one of a number of cultural icons that Gucci has teamed up with over the last few years and it's one of the tactics, as well as astute collaborations, that put them at the top of the aspirational luxury table. Louis Vuitton, Chanel, Dior and classic denim purveyors such as Tommy Hilfiger and Calvin Klein also got a look-in. Boundary pushers Balenciaga also scored well, apparently undamaged by their association with the equally boundary-pushing Kanye West.
FAST FASHION PARADOX
The downside is that despite their green credentials, Gen Z is well known for holding the view that something is old if it's been worn twice. While Gen Z might be seen as activists, they are overtly value-driven and aesthetics is very important to them. (And value is why we also see supermarket brands and their owned fashion lines featured regularly too.) Fast fashion lives on and features strongly across the board.
Across the lot, we kept coming back to two overarching themes: brands that created community (we know, we know but it works!) and value. From independents like Tala to the big hitters like Doc Martens, they hone in on their fan base as their representatives and their megaphones, and reinvest back into their audience communities.
WHAT THIS MEANS FOR BRANDS:
DON'T UNDERESTIMATE VALUE OFFERS OR DISCOUNT DEALS:
Of course they'll splurge on key items but generally Zoomers are cash-strapped and are much more willing to trial if there's a financial saving incentive.
BE YOUR AUDIENCE:
Gen Z cannot be categorised. Hone in on the values of your target demographic and focus on what's important to them to start to build your community.
LOOK FORWARD:
They're about improvement both within and from their purchase choice. Standing for something that makes the world better, in one way or another, becomes an added advantage against your competitors.
You can acess the full What Matters To Us 3 report here.