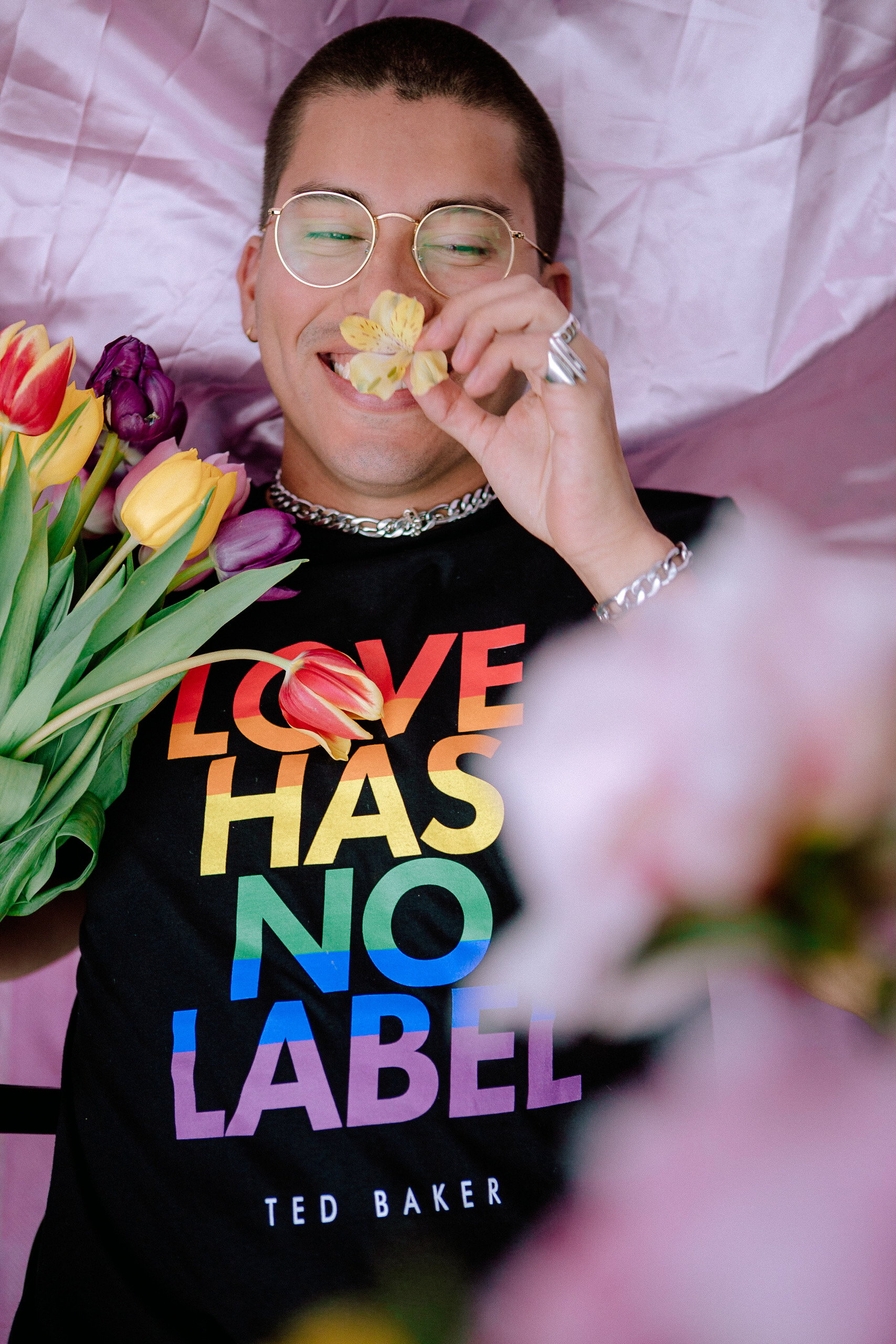 Despite living through one of the most emotionally tumultuous periods in recent history, Gen Z remains resilient, and hopeful.
According to feedback from our focus group, "You make your own happiness and you choose to be happy." Robyn, 23. If that is the case, it seems Gen Z is making the right choice because, despite the odds being stacked against them, most of them report an overall positive outlook on life.
Which is curious because for most of us, just five minutes on Twitter is anxiety-inducing enough. According to psychologists, as a society this immediate access to depressing news and scandal after scandal isn't good for us, and not something human beings weredesigned to be exposed to. You're telling us.
What's more, thanks to our tribal roots, we aren't built to have a social circle of more than around 150 people, which makes keeping up with hundreds of online 'friends' difficult. It's all just quite a lot to deal with and goes a long way towards explaining the current mental health emergency.
Zoomers, though, appear to have modern life nailed. Yes, they're acutely aware of the difficult challenges facing society, but they're also full of hope about what the future holds too.
BIG YELLOW SMILEY
We all know that the youth like to mope about and moan, right? Guess again, granddad. According to our research just 7% of Gen Z describe themselves as unhappy. That's right, 7%. That means that there's 11.6 million Zoomers in the UK alone that describe themselves as happy or are at least always striving to be happy. Are they all hepped up on K-Pop? Or could it be those horrendous early '00s style haircuts that are giving them a boost? It's likely that while this generation sees more problems than ever about them, they're also invested in actually doing something about it. And that is a whole lot of good vibes.
FLIPPING THE SCRIPT
Despite being viewed as entitled, Gen Z doesn't expect happiness to land at its feet. Instead, Zoomers are working to create happiness and success for themselves – which actually makes them an extremely motivated and hard-working generation. An incredible 75% of Zoomers believe happiness is a choice over good luck. This optimism is reflected in their willingness to challenge themselves, learn from their mistakes, and their drive to succeed. In general, Gen Z displays an appetite for living life, coupled with a responsible concern for their community and society as a whole.
FUTURE PROJECTIONS
For Gen Z, the time to live is now. But while many of them report happiness in the present, thoughts of the future become a bit more nuanced. Over half (51%) of Zoomers reported feeling excitement about the future. The rest were a bit more on the fence.
Of this remaining 49%, one fifth of them feel a massive responsibility to fix the mistakes of previous generations, especially when it comes to the environment and social issues. Another quarter of them worry about what life is going to be like in 20 years – and not just whether their Crocs will come with hover-ability or not. Considering Gen Z has lived through a pandemic (remember that? Weird, right?), Brexit, a political shift to the right, worsening climate change, #MeToo, and #BlackLivesMatter balancing a sense of hope and uncertainty about the future seems a rational response.
ACTIVE ENGAGEMENT
However Zoomers feel about the future, they know the time to instigate change is right now. A massive 77% reported having participated in at least one form of activism in the last three months. Right on. And, with Gen Z more ready to call out brands for unethical behaviour or oversights, this activism is not only ushering in change, but influencing where and how they spend their money. For example, 25% of them have changed which brands they buy from, while 17% have boycotted a brand. For brands, then, taking an active and genuine role in social issues is now a must.
WHAT THIS MEANS FOR BRANDS:
WHY SO SERIOUS?
Take a positive approach even for serious subjects. They don't want to feel hopeless and it's not how they relate to one another.
YOUTH IS FOR THE YOUNG:
There's a reason for that - help them enjoy it. Give them joyful experiences and opportunities to make good memories. Think unique, unusual and don't be afraid to be a bit absurd / ridiculous.
MATCH WORDS WITH ACTION:
If they see you introducing positive changethrough action not tokenism, they will actively support you. Don't cross them with claims that can't be backed up. Better to be transparent rather than try to pull the wool over their eyes - they see you.
HOW DO WE SEE THIS PLAYING OUT IRL?
MEME HUMOUR AS A CULTURE ENGINE
Memes are it - they fuel communities, act as coping mechanisms, drive brand love and engagement but they also create entire movements. In the last month, Binley Mega Chippy has gone from local takeaway to national destination, swarmed with food critics,theme songs and the following dance moves. One Direction fans have gotten back together to critique the comments, and behaviour of Liam Payne on Logan Paul's podcast. Box office car crash, Morbius has developed a cult following so extensive that it was re-released at cinemas. They've got power and they can have an impact that can last for years.
You can acess the full What Matters To Us 3 report here.