MAKE THE WORLD GREEN AGAIN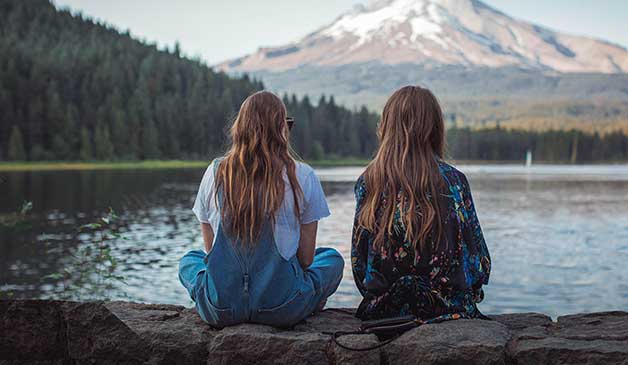 The health of the planet is a growing concern for 95% of Gen Zedders, and they show this with the environmental actions they weave into their daily routines and lifestyle choices. While they are doing what they can, they are not yet in the position to make the huge changes the world needs in order to improve it's potentially dark outlook.
Students are, on the whole, an optimistic and action-led group, and while you could think by looking at the terrible state of the environment and the inaction of governments that our students would feel hopeless, in fact only 5% despair.
Students know that even the smallest changes can help if everyone makes them, and they feel strongly that brands should do the same. They want less plastic and packaging, less palm oil and more accountability and action. They feel brands can and should do more to help the environment as governments are simply not doing enough. Young people will turn away from brands in a click if they don't live up to ethical expectations.
Brands need to ensure socially responsible supply chains, ethically sourced and sustainable materials, and improve where necessary. As a brand you can find a way to connect with your student audience by talking about the positive changes you are making, as long as this is one hundred percent genuine. Environmental responsibility and change needs to be authentic and at the core of your business model, not a disingenuous extra.
And for the youth of today it's not just about being socially responsible – that's no longer enough – you need a social mission, a purpose and values OUTSIDE of your product. What are you doing outside of what you make or sell? What is the legacy that you are leaving? And how can you join the dots between your mission and what young people care about?
__To find out more, get your hands on the research or to book in a workshop, chat to Joe our Managing Director on 0203 946 6010 or __joe@seedmarketingagency.com