THE REUNION WITH CLUB MTV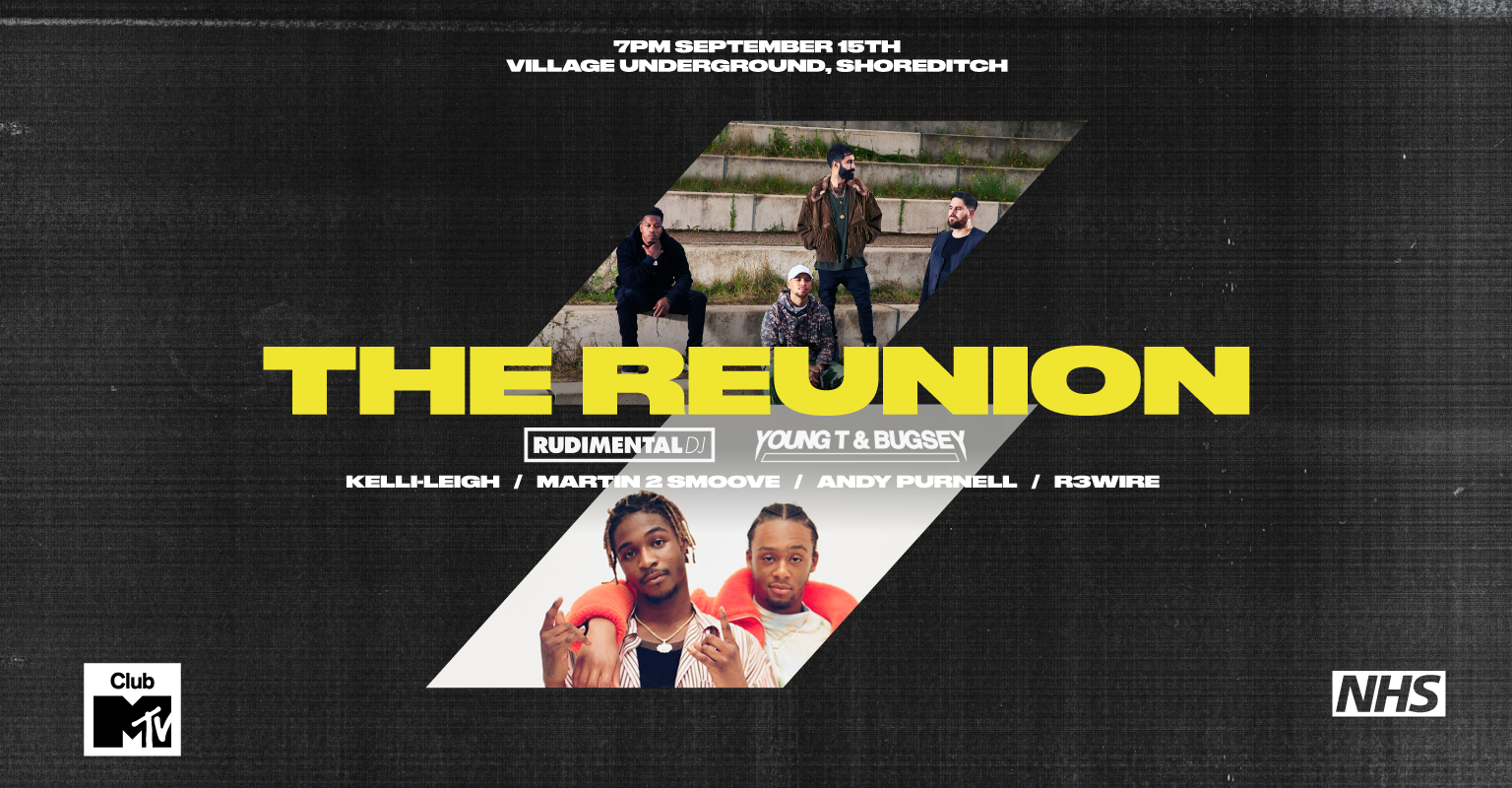 Author: Seed Team, published on August 13th, 2021
We are excited to welcome you to THE REUNION WITH CLUB MTV...
In partnership with the NHS and Club MTV we are bringing vaccinated young people across the UK together for an exclusive gig.
⚡ What⚡ Ft. some of the UK's hottest artists, including Rudimental DJ & Young T & Bugsey ⚡ Where ⚡ The iconic Village Underground, Shoreditch ⚡ Who ⚡ For 18 -30's who want to celebrate the return to IRL, whilst championing the positive steps such as vaccinations we can all take to get us there
For more information on the competition and the gig head to getyourshot.co.uk.