HOW COVID 19 IS AFFECTING STUDENTS AND HOW WE CAN HELP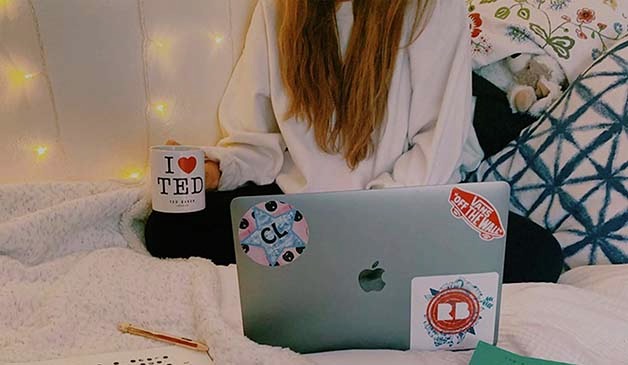 Author: Seed Team
In the last three weeks, Covid-19 has changed the dynamics of modern society more than any other event in living memory. This is acutely true for the super-social Gen-Z, for whom the pandemic is the latest episode in a series of confusing and disorientating societal shifts which have included Brexit and the escalating challenges of climate change.
As a business creating meaningful interactions between Gen-Z and brands, we wanted to find out how students are adapting to the sudden changes in their social, emotional and educational worlds and what sort of help they want from brands at this time. Our research paints a picture of a resilient, responsible and practical group with a lot at stake, who are looking for genuine help from brands and institutions to deal with the new challenges facing them.
[READ THE FULL REPORT HERE: HOW COVID-19 IS AFFECTING STUDENTS AND HOW WE CAN HELP]
We have broken our insights into four key themes reflecting students' current attitudes and behaviours:
A SUBSTANTIAL SACRIFICE FOR THE GREATER GOOD
Despite being less likely to become sick, students are trying to do the right thing because they are genuinely concerned for their families, society and the world at large.

The situation is hitting them very hard and creating a great deal of uncertainty about their education and potential future and many have felt a lack of strong leadership.

They recognise their role in limiting the crisis, are observing the advice and want others to do the same.
DEALING WITH THE ABSENCE OF SOCIAL SUPPORT AND FUN
Socialising and shared experience is a huge part of students' lives, the removal of all social activities, the disappointment of cancellations and the lack of things to look forward to will leave students feeling very flat.

The further removal of certainty about the future added to the removal of planned fun and social support paves the way for an unprecedented time of potential mental struggle for students.
ISOLATION - CHALLENGES AND OPPORTUNITIES
Many students will be away from their friends for a long period of time and others will be completely alone, with greater levels of isolation likely to lead to greater levels of worry.

A number of students will be isolated from family during this time, either through choice, circumstance or concern for their health, creating a potentially difficult emotional separation.

Huge amounts of additional time and a distaste for boredom will see students evolve at polar ends of the productivity spectrum with a huge upswing in entertainment and leisure behaviours matched by an increase in new productivity and personal opportunity. Students will be looking for inspiration for how to put this new time to good use.
STUDENTS WANT PRACTICAL AND EMOTIONAL HELP FROM BRANDS
In a sea of uncertainty, students want information they can trust in order to limit their worry and they want to see leadership from trusted brands and institutions. They've never seen the world behaving like this apart from in disaster movies and they want to know that the situation won't collapse further.

At the other end of the spectrum, they are also desperate for distraction from an overwhelming and depressing news agenda - a glimpse of fun and happiness now that their friendship group and social life is no longer accessible.
A more detailed breakdown of student attitudes and behaviours is available in our [full research report]. In this document, we've also set out a set of simple guidelines for marketing to students at this time as well as a basic blueprint for creating ideas to support them.
We will continue to follow the situation as is evolves and will be checking in with students again in the next few weeks to find how the continued time in lockdown is affecting their lives, communication and culture – watch this space!