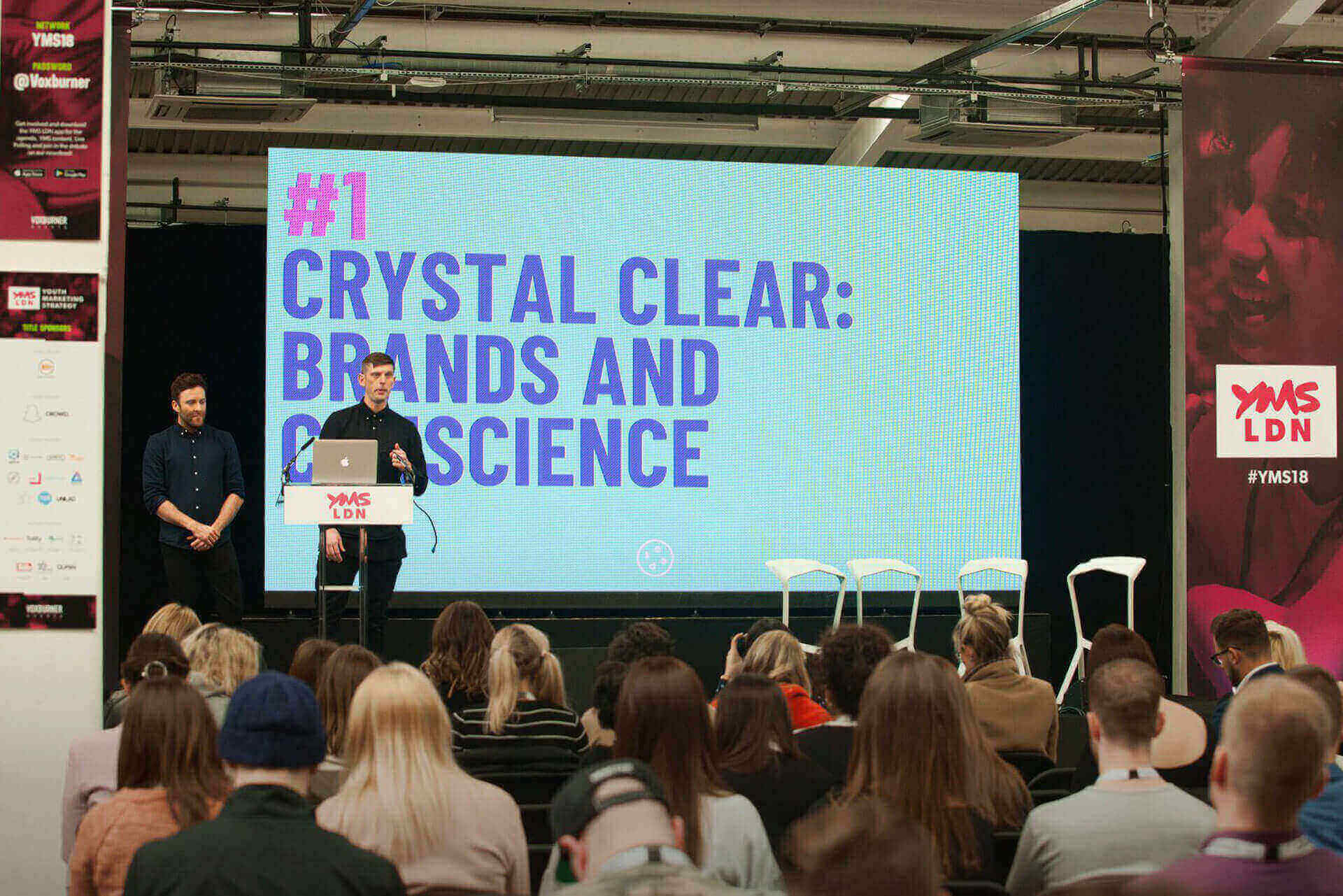 Author: Seed Team, published on May 31st, 2018
Our fourth year at YMS LDN came and went in a flash...
...and what a year it was! We had such a blast presenting our latest thought piece on the student market: 'What Matters To Us', introducing lots of new friends to who Seed are and enjoyed hearing from the other industry leaders.
A real wealth of knowledge was shared over the 2 days so buckle in and enjoy our recap on what we found relevant to student marketing…
REACHING YOUTH ON SOCIAL MEDIA
Platforms
Youth are now moving away from Facebook and towards Instagram, with 43% of 18-24s posting on Instagram at least once a week.
Laws and Data Protection
GDPR comes at a good time as youth are growing increasingly reluctant to give their data away online; in an online survey conducted by SuperAwesome, 25% refused to give information as basic as their gender.
Capturing the Target Audience
Attention spans are becoming shorter with each generation. Millennials have attention spans which are on average 12 seconds long, while Gen Zedders only have 8 seconds.
AUTHENTICITY + CLARITY
Sticking By Your Principles
Brands need to be authentic and genuine when backing a good cause, ensuring they don't sacrifice their principles and reaching out to their audience to take accountability when they make a blunder.
Connecting With Your Audience
Create a two-way dialogue with your audience so you talk WITH them, not AT them.
Peer To Peer
58% of young people won't try a new brand unless it's recommended by someone they personally know or by real people, not just celebrities.
CREATING A RELEVANT + MEMORABLE STUDENT MARKETING CAMPAIGN
Relating to the Audience
Students hate being stereotyped and want to be treated as unique individuals, so campaigns which focus on marketing to students should be created with this in mind.
The User Experience
In-store and online shopping are complementary and students demand both platforms.