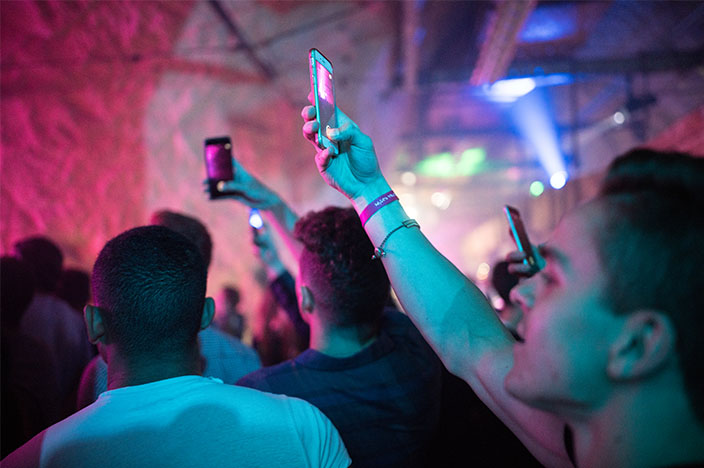 Author: Seed Team, September 6th, 2017
Every month, we will be taking a strand of Student Marketing and sharing some of our unique insight, based on our years of experience activating the best student campaigns for global clients.
THIS TIME: MARKETING TO MILLENIALS!
Being able to market to millennials is the ultimate goal for many major global brands – what do they like? What don't they like? How do they engage with each other? What is cool? Do they even use the word 'cool' anymore?
Whilst there's much debate on where Millennials start and end, however you define them, it's clear that student about to start University live in a completely different world to the generations before them. Below we have outlined some key differences between marketing to previous generations and marketing to millennials:
PEER TO PEER IS THE NORM
15 years ago, it would have been almost unheard of having a student represent a brand on campus. Nowadays though, it's common for students to have friends that are or have been brand ambassadors. Today's students have acclimatised to this growing on-campus brand presence and are ok being approached by their working peers – provided it is in the right context and offers a decent value exchange.
DISCERNINGLY DIGITAL
One element that unites global students is that they expect every campaign to have a digital aspect. Being the first truly digital generation, they do not see on or offline, it's just life. They are a generation that regularly creates and consumes gigabytes of content and always expect experiences to integrate seamlessly between the physical and the digital.
STUDENTS ARE ACTIVE, PASSIONATE + HUNGRY TO SUCCEED
One thing that we often need to emphasise to clients who are new to the student marketing world is that the stereotype of the apathetic, lazy student is completely outdated (if it was ever true). Today's students have lived through the recession, are drinking and smoking less than ever, and contrary to recent news stories, are actually very politically active. Consider how your brand can speak – authentically – to this aspirational, varied and driven generation.
SOCIAL CURRENCY
As we noted recently in our 6 insiders tips to win at Freshers Fairs, today's students are very careful about what they share online. Their social media presence is often regarded just as important as their physical appearance. They are unlikely to simply share a brand's marketing message. However, if you give them something truly unique and customised to share, such our recent Spotify 30 Second Rave Freshers campaign, they will be happy to share your brand's content far and wide.
IT'S A CROWDED MARKET
Many global brands have woken up to the fact that activating within the student market is an ideal way to market to millennials, already seeing some fantastic results. But this means that, especially in the UK, and especially around the Freshers/Back to School period, students can be bombarded with brands. This requires brands to get smarter when marketing to Millennials, whether that be thinking outside the box, identifying key student trends, or standing out by activating outside of the Freshers period. Don't get lost in the noise!