SEED'S GUIDE TO 'BEYOND FRESHERS'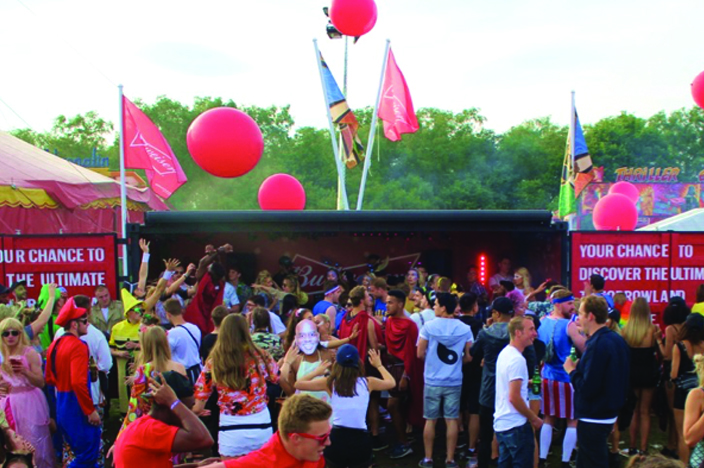 Author: Seed Team, published on May 3rd, 2017
How do you connect with students after Freshers?
With over 2.75 million students in the UK making up roughly 50% of all 18-22 year olds, this upwardly mobile, influential audience gives you a group that is easier for marketers to digest, concentrated to engage and therefore poses a huge opportunity for brands to effectively engage.
Whilst freshers term is a big commercial opportunity for brands, it is also a moment of immense personal change for many students. Consider how your brand can help them on this exciting journey of discovery and beyond into term 2 and term 3.
This year, we were delighted to deliver some of the most talked about Fresher's student activations in the UK (and some amazing others across the globe!). Check out some of our highlights with ASOS, Spotify and Soap & Glory here!
But what are the big opportunities for Term 2 and 3?
Cue Seed's Guide to 'Beyond Freshers'…
IT'S ALL ABOUT TEAMWORK!
Term 2 is a great time to tap into student sports teams and societies. This is generally the term when eager new committees are voted in and lots of the best social events take place. Think about how you can utilize these powerful student voices on campus. Take inspiration from the Spotify Sound Clash – the ultimate student and society playlist battle to elevate your student marketing strategy.
EXPERIENCE(D) TRAVELERS
Like everyone else, as the winter blues kick in, students will be starting to think about travel plans as they head home for the festivities. A huge 84% of students travel every year and this experience generation are also looking to do (and to show off) something different. This can provide some exciting and creative opportunities for brands to engage. A great example of this is Red Bull's 'Can You Make It', student marketing campaign.
A CHANCE TO STAND OUT
Unlike Freshers, Term 2 and 3 are much more focused and less cluttered when it comes to brands vying to engage students. What may have been a memorable aspect of a Freshers Fair can easily become the most memorable brand activation of the term at other times in the year.
EXAM STRESS + DEADLINES
Term 3 can be a tricky time for brands to reach students on campus, with many holed up in their homes and in the library. It is however a great opportunity to create and build brand love by bringing some relief or support to students in this stressful time. Call them out of hiding for a 5 minute break, deliver something straight to their door or give them some light at the end of the tunnel…
BIG SUMMER BLOWOUT!
After exams and deadlines, come the inevitable parties where students can blow off some steam. Give students something to really look forward to, with campaigns such as our Budweiser Journey To Tomorrowland campaign, which brought the party direct to campus for thousands of students across the UK, or the infamous Spotify Secret Social: campaign featuring Stormzy and many more.
We're already under way with some exciting brand campaigns for the rest of the academic year, for clients including Adobe, Just Eat, Amazon, Pot Noodle, Spotify and Soap & Glory.