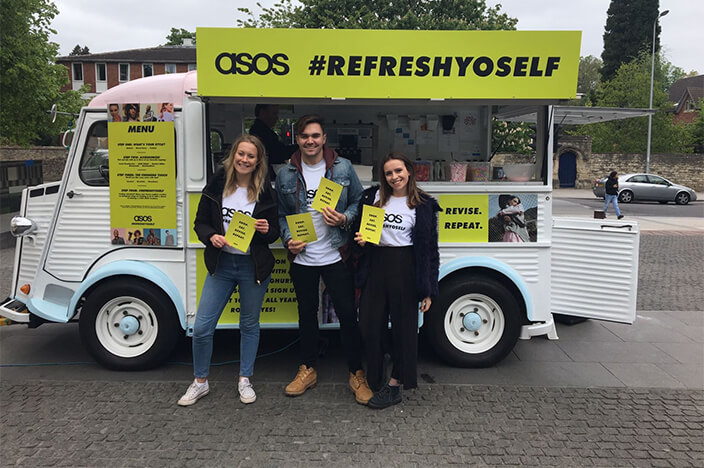 Author: Seed Team, published on May 20th, 2017
ASOS #REFRESHYOSELF
SHOP. EAT. REVISE. REPEAT.
ASOS challenged Seed to drive brand love and student validations during Term 3 – the dreaded exam period.
Cue the ASOS classic froyo (frozen yoghurt) truck which pulled up to campuses across the UK, providing students with a much needed pick me up.
Students could choose from a range of fresh fruit and dried toppings to personalise their ASOS frozen yoghurt with including branded ASOS M&Ms. And, whilst enjoying their treat, there was the opportunity to receive 10% off all purchases until graduation by validating onsite with one of our ASOS activators.
As an added bonus, students who uploaded their creation to Instagram and tagged ASOS #refreshyoself, were in with the chance of winning an ASOS voucher.
The results surpassed all ambitions and due to the naturally shareable nature of the content, Instagram comp entries alone reached over 10,000 likes!
But then again, who wouldn't like a personalised froyo ala ASOS on a hot day in exam season?