O2 TOUCH HITS 20,000 PLAYER MILESTONE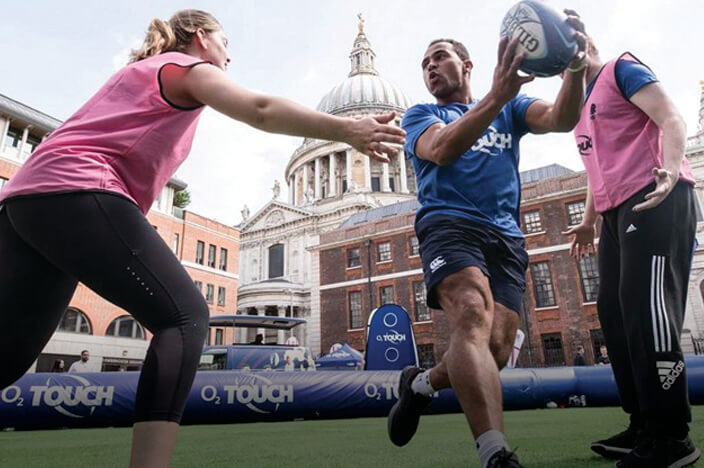 Author: Seed Team, published on June 7th, 2017
O2 TOUCH HAS SUCCESSFULLY INTRODUCED 20,000 REGISTERED PLAYERS TO THE GAME SINCE ITS LAUNCH IN 2013
The programme, which England Rugby co-ordinates in partnership with O2 and Seed, has seen unprecedented growth in recent years, surpassing agreed targets a year in advance in 2016 and has recorded an increase of 8,000 players since Rugby World Cup 2015. Specifically, Seed is responsible for all university marketing, advertising to students and marketing to millennials.
O2 Touch is also supported by Sport England and forms a major part of England Rugby's partnership with Sport England to grow the game.
"O2 Touch has consistently been one of the RFU's top performing grassroots participation programmes, particularly among the 18-30s audience," said RFU Rugby Development Director, Steve Grainger.
"The programme benefited significantly from the Rugby World Cup in 2015 and with all eyes on the Women's Rugby World Cup this August when the Red Roses will compete against the world's best in Ireland, we are hoping to once again to create a positive lasting legacy and continue to grow participation, particularly among women."
Five new O2 Touch centres will be opened in London this summer, offering a casual playing experience for free, bringing the total number of O2 Touch centres nationwide to 350.
O2 Touch is a format of the game that aims to breakdown common barriers to participation in rugby, by creating an offering that is easily accessible, non-contact, and that dials up the social and fitness elements.