Pose To Ur Playlist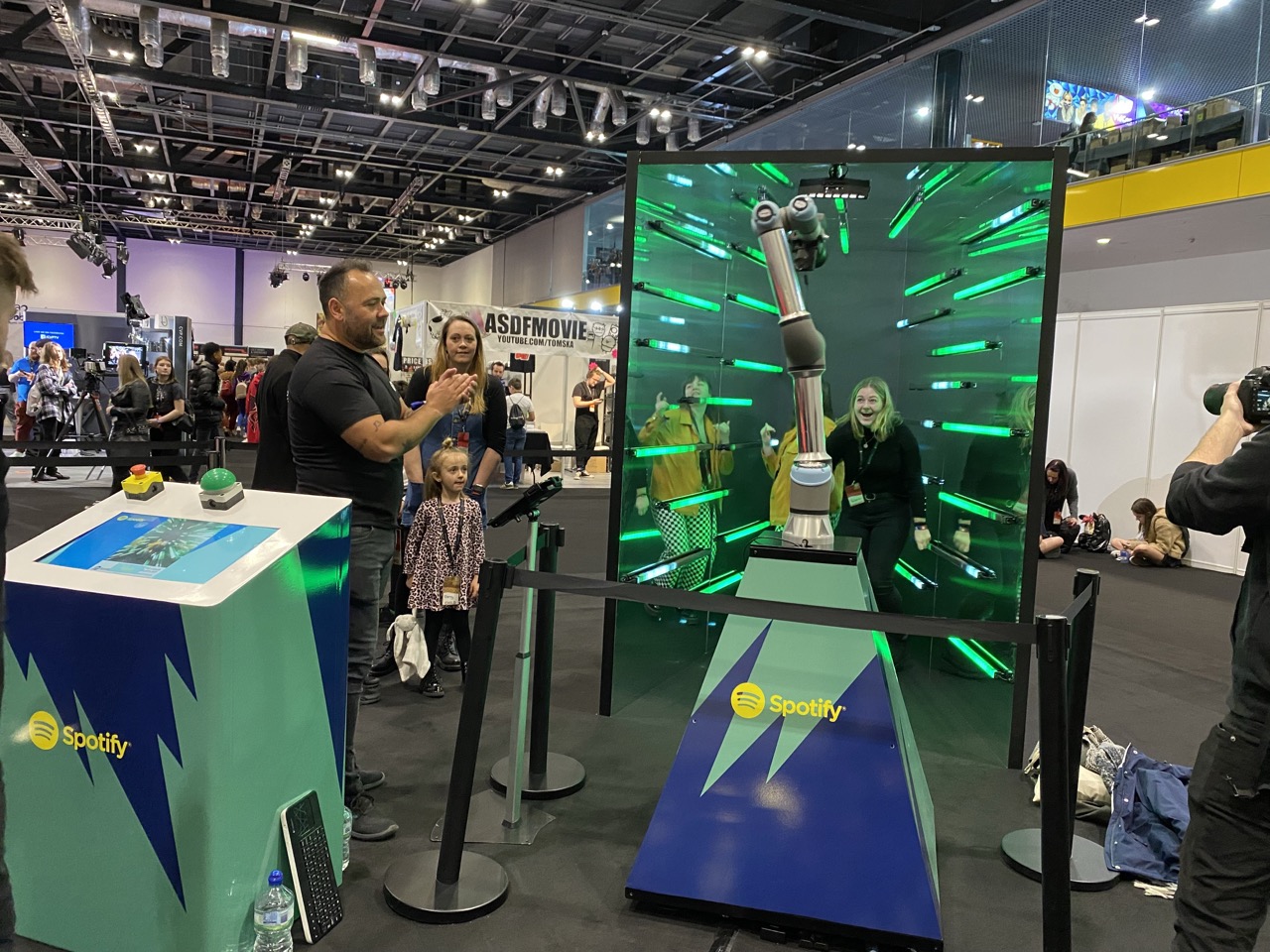 SEED + SPOTIFY TEAM UP TO CR
e

ATE A

s

HAREABL

e

& M

e

M🙂RABLE

e

XPERIENCE F❇R SPOTIFY FAN

s

...
Challenge + Idea
In a market where Gen Z are often faced with a paralysis of choice when it comes to playlists & podcasts , we wanted to give Spotify users the opportunity to personalise their customer experience, while also allowing them to share their act of self-expression amongst their online communities.
Setting up at VidCon 2020, a robot arm captured participant's dancing to their favourite Spotify tracks inside of a customised lighting booth. The 15 second videos was then shared directly with participants, before being amplified to their social channels.
Solution
All participants were encouraged to amplify their experience through the on-site social sharing station using Vidcon2020, #SpotifyUK and PoseToYourPlaylist.
We identified major Gen Z influencers prior to the event and encouraged them to come down and create their personalised playlist moment. This ensured we generated effective reach and quality content.
891

participants

15K

event attendees exposed to the brand