Perfect Addiction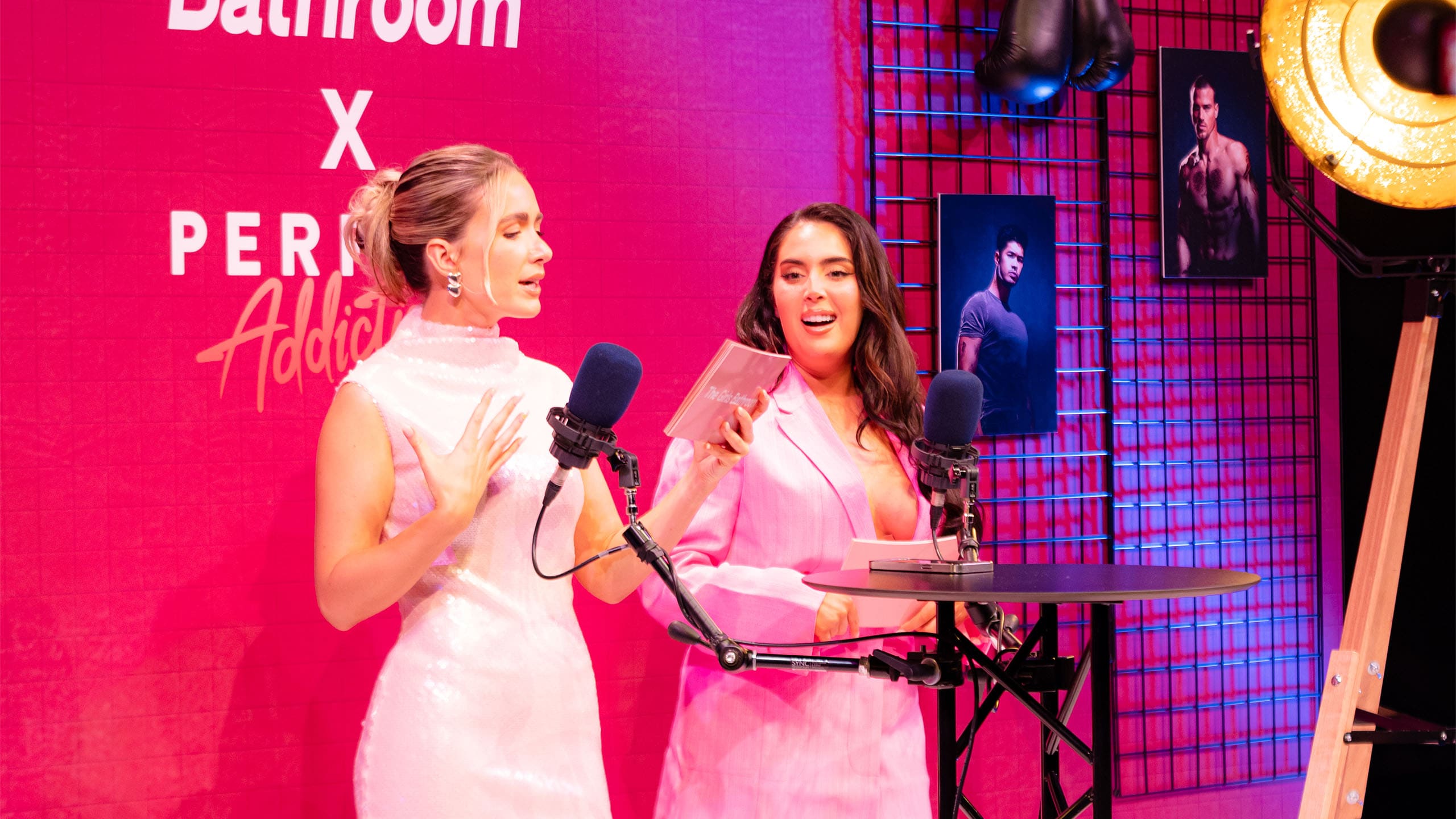 S
e

ED + PRIME VID

e

O CREATE
AN

e

XCLU

s

IVE

e

VENT...
Challenge + Idea
Prime Video challenged us to drive community engagements across Prime Video UK's social channels.
We teamed up with The Girls Bathroom Podcast, to give superfans an exclusive, behind-the-scenes look at Prime Video's latest release, 'Perfect Addiction.' live streamed to a global audience on TikTok.
Solution
To foster community growth and build social media buzz, we adopted a hybrid URL x IRL approach and here's how we did it:
We devised a social competition that would give fans across the UK a chance to win access to TGB x Perfect Addiction live podcast.
Lucky winners were treated to an immersive podcast and screening, transforming the venue into an atmospheric underground boxing gym.
Social sharing was built into every touchpoint. From an MMA style boxing ring, to Branded drinks and Neon backdrops.
To maximise the impact of the event, we partnered with TikTok to live stream the event, bought the PV creator squad down alongside creating long-form + short form video to be distributed across multiple platforms.
20.5k

Social competition engagements

4k+

IG channel growth

7k+

People applied for tickets to the sell-out event
Testimonial
"This campaign has shown the power of leveraging influence and offering immersive real-life experiences to drive social media community growth and engagements from a Gen-Z audience. Seed have been in the ring with us throughout this campaign bringing the world of Perfect Addiction to life across our handles and venue to create an unforgettable experience for our customers."
Alice Kenyon, UK Editorial Lead Prime Video