Brand experiences should feed into Gen Z's obsession with feeling lucky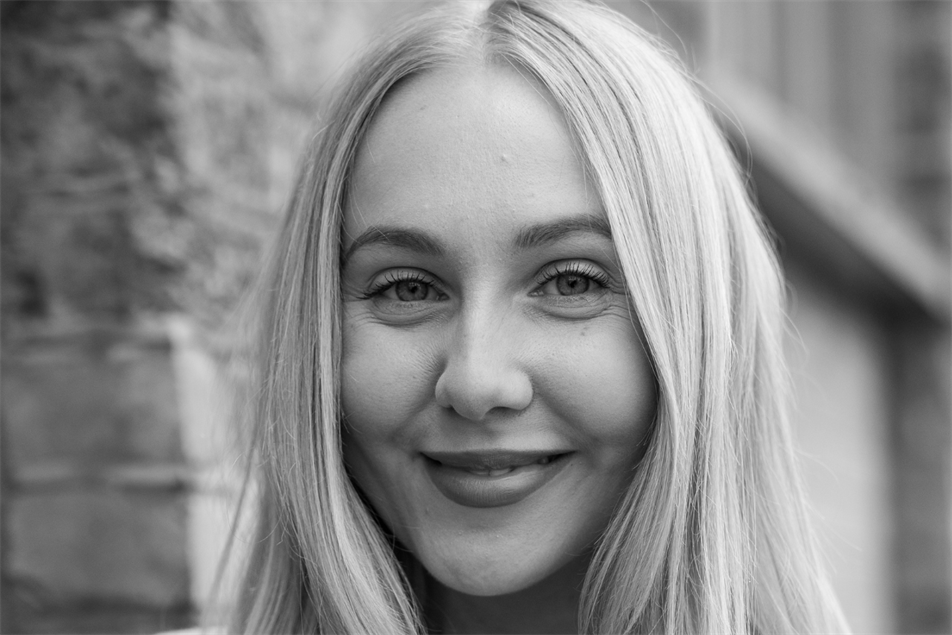 A view from Hollie Powner, Brand Manager at Seed Marketing
A typical 'lucky girl' seems to have it all – perfect looks, an enviable lifestyle, a seemingly effortless following on social media – a life that's straight out of a glossy magazine.
Now that freshers are finally tasting the intoxicating combination of adulthood and financial freedom, the time is ripe for brands to brush up on their Gen Z targeting strategies.
One fruitful way is to tap into the "lucky girl syndrome" that's currently booming on TikTok. LGS sees regular girls showcase their positive encounters throughout the day. From a free Starbucks to an Asos discount voucher or bagging a dream new job, LGS devotees see their wins as a reward for their positive manifestation mindset, or as a blessed series of random occurrences.
A typical "lucky girl" seems to have it all – perfect looks, an enviable lifestyle, a seemingly effortless following on social media – a life that's straight out of a glossy magazine. It's the feeling that everything comes easy to her, and people just can't help but adore and envy in equal measure. LGS went viral with TikTok influencer Laura Galebe, who introduced the world to the manifestation technique that simply involves telling yourself: "I'm so lucky. I'm one of the luckiest people I know. Everything works out for me in the end." She promises that simply telling ourselves this, and believing it, will result in an instantly better life.
Influencers as the ultimate lucky girls
While it's easy for all influencers to create the "lucky girl vibe" with their freebie-filled feeds, it's harder for the regular girl. This is why LGS can be a golden ticket for brands. These seemingly perfect influencers or individuals with LGS can make brands look super appealing – when a lucky girl endorses a product, subconsciously you're more likely to associate that product with an ideal life. Brands can leverage this aspiration to create desire among target audiences, especially if they use experiences to drive giveaways that feed into the lucky narrative.
Pop-ups and on-campus sampling events play a significant role
Gen Z values experiences that feel exclusive and unique. Limited-time brand pop-ups and on-campus sampling events can make Gen Z-ers feel special when they're open to a select few. 7Up Zero Sugar nailed this concept when a giant branded cool box popped up on London's Southbank, offering a lucky few the chance to win prizes by playing special games.
Brands often use scarcity tactics like limited-edition products at unique pop-ups to make Gen Z consumers feel lucky. Scarcity creates a sense of urgency and competition, making participants feel fortunate. The Morley's x Heinz Fried Chicken Sauce pop-up in King's Cross tapped into scarcity through a limited-edition menu featuring unique dishes like chicken drumsticks with caviar. Even better, visitors could also try winning a gold-plated Morley's necklace through an arcade game.
Like Benefit's Pore-Wash experience in Covent Garden, which offered free facials, product wins and discounted buys, pop-ups and sampling events provide interactive and immersive opportunities for hands-on engagement. When Gen Z can try, touch or interact with a brand in a unique way, they feel like they're part of something special. Add in a pampering service, and every visitor will leave feeling lucky.
Attending these experiences also creates a sense of belonging and shared interests. Recognising that Gen Z values such community and connection, the Lululemon Lounge popped up at UK festivals, offering a space for wellness lovers to come together to unwind, recharge and reconnect. Visitors were also made to feel lucky by being able to select a numbered key, accompanied by a positive affirmation, to unlock a product hidden within select lockers. Being part of a group that's lucky enough to participate makes them feel special, especially if they bag a premium product at the end of it.
Is LGS a win or a woe for brands?
Brands need to embrace the aspiration that LGS brings while grounding it in relatability by also celebrating imperfections and promoting inclusivity. Collaborating with influencers who have a more down-to-earth approach can strike that balance. So LGS can be a double-edged sword, but brands that play their cards right can tap into the aspirational allure, while keeping it real to stay in Gen Z's good book. After all, being real is the new cool.
LGS is a state of being in which everything works out and opportunities fall into your lap, like money raining from the sky. While the idea comes from luck playing a role in good things happening to certain people, it is clear that brands may hold the real power by making these small happy coincidences happen.
Hollie Powner is brand manager at Gen Z marketing agency Seed